Advanced Forensic Log File Analyzer
Comprehensive. Actionable. Accurate.

Cyfin

's

employee Web-use forensic reports dramatically reduce the time to analyze terabytes of log data.
Key Features
Categorized audit detail reports by user ID or IP

.

Works with all major firewall and gateway devices.

Supports multiple log file configurations

.

Most scalable log analysis product on the market

.

Produce accurate, manager-ready reports

.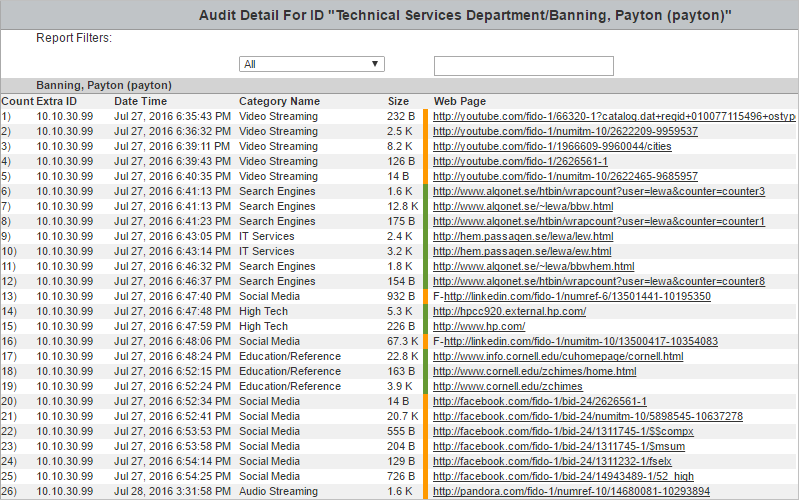 User Audit Report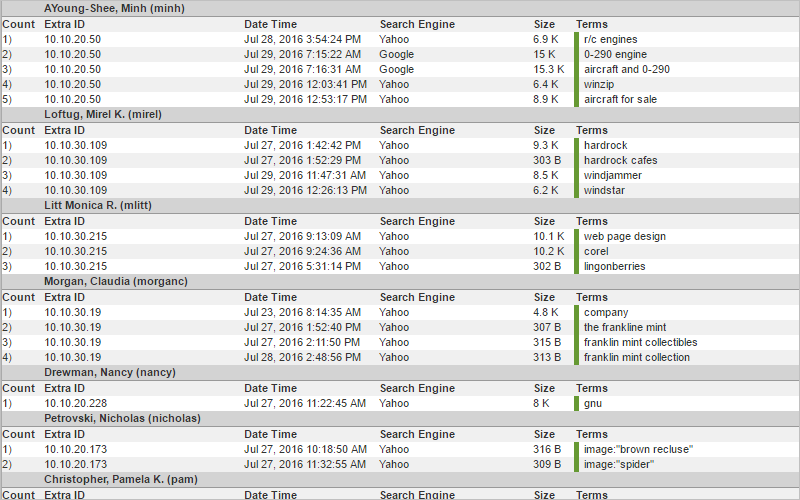 Search Terms Audit Report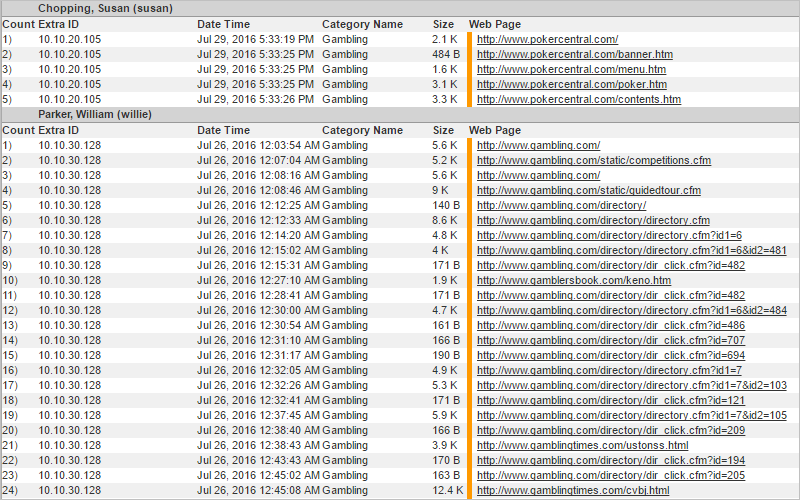 Category Audit Report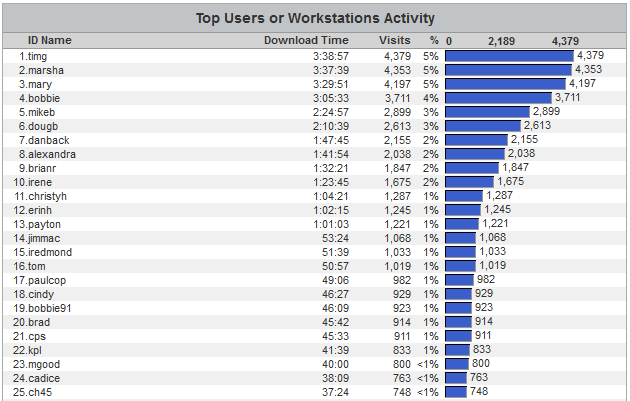 Unacceptable Visits Report
Audit Detail Reports
Complete view of every link a user clicks

.

View all user searches and unacceptable visits

.

Schedule reports for automatic delivery via e-mail

.

Report formats include HTML, PDF, and CSV.
Compatibility and Scalability
Supports virtually all log file formats.

Common report template independent of configured log files

.

Designed to process terabytes of log data daily

.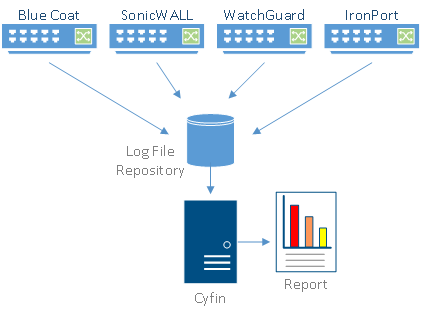 Supports Multiple Log File Configurations

Built-in Syslog Server
Built-in Syslog Server
Directly connect Syslog-enabled devices.

No third-party Syslog server required

.

Supports virtually all Syslog-enabled gateways and firewalls

.

Easily create multiple Syslog servers.

Each Syslog server can support a different type of gateway or firewall.
© Copyright 1996-2017 Wavecrest Computing. All Rights Reserved.