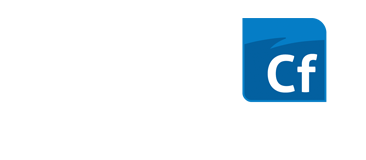 Advanced Forensic Log File Analyzer
Comprehensive. Actionable. Accurate. Helps you find relevant evidence faster dramatically reducing the time to analyze terabytes of log data.
Key Features
Comprehensive Internet investigation tool

.

Court-cited investigation platform

.

Categorized audit detail reports by user ID or IP

.

Works with all major firewall and gateway devices.

Per investigation licensing model

.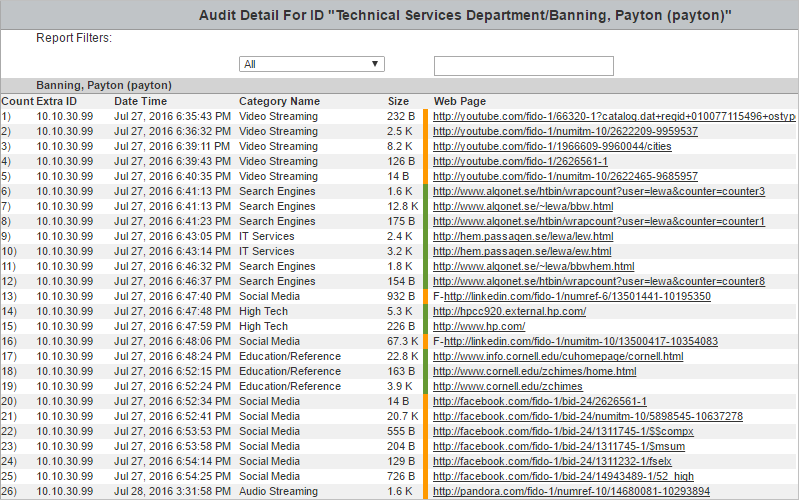 User Audit Report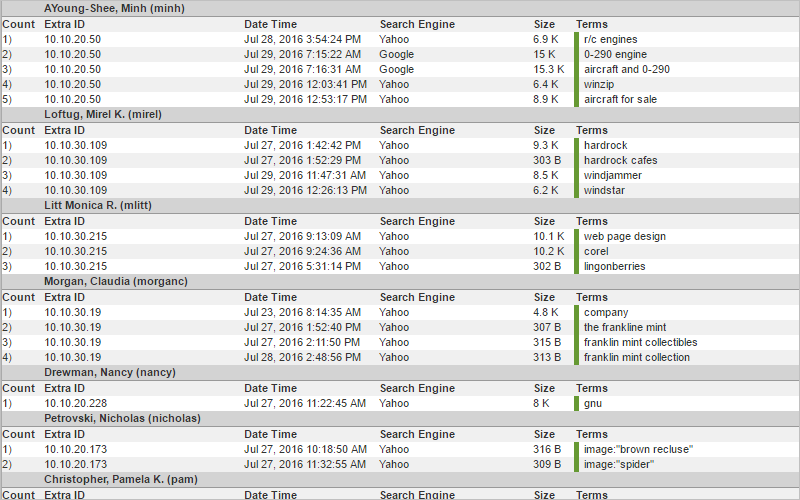 Search Terms Audit Report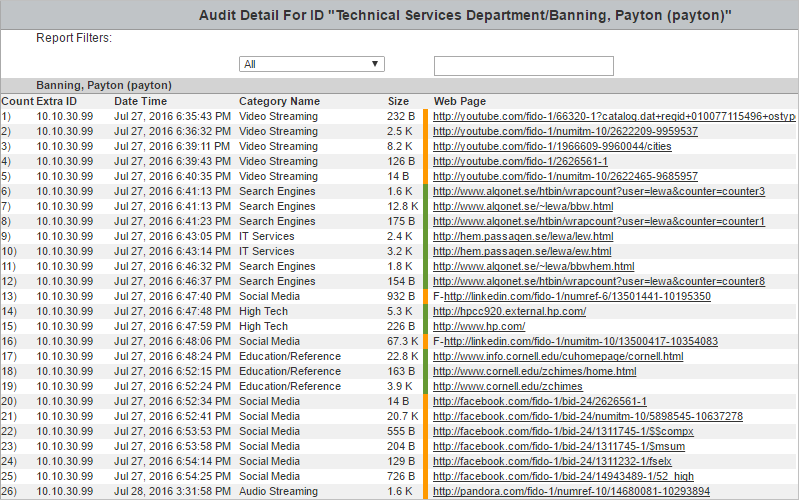 User Audit Report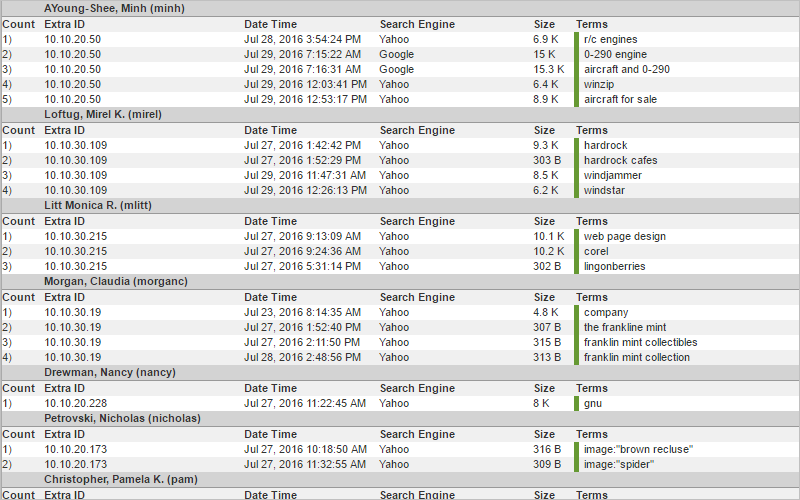 Search Terms Audit Report
Detailed and Comprehensive Employee Reporting
Find clear, uncluttered detail based on user clicks vs. unsolicited traffic.

View all user searches and unacceptable visits.

Schedule reports for automatic delivery via e-mail.

Report formats include HTML, PDF, and CSV.
Actionable, Relevant Evidence Faster
Relies on secure gateways for evidence.

Court-cited investigation platform.

Proven 20+ years' investigation history.

Trusted by large government and commercial organizations such as:

DOJ, Homeland Security, USPS OIG, and National Grid.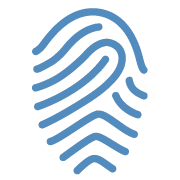 Reliable Forensic Audits
Why Us
Industry Leader Since 1996 – Stability, Experience, and Knowledge.
The Right Focus – Concentrating on The Human Factor.
Best-of-Breed Products – Visibility, Compliance, Security, and Productivity.
Exceptional Support – Dedicated, Effective, and Responsive Support.
Best Value in Key Areas – Functionality, Price, Support, and Customer Service.
System Requirements
Processor: 2 GHz
Memory: 4 GB RAM
Support Operating Systems:

Windows: Windows Server 2016/2012/2008/2003
Linux: Red Hat, Fedora, CentOS, and Ubuntu
Note: Contact Wavecrest Technical Support for additional Linux support
Chrome OS 57
Technical Advantages
Built-in Syslog Server. Directly connect syslog-enabled devices.
Active Directory Support. Synchronize CyBlock with AD.
Virtual Machine (VM) Support. Work in a VM environment.
Array Configuration. Manage multi-location configurations from one server.
Multi-Copy Support. Deploy multiple installations under 1 license.
Support. Access our knowledgeable support staff and services for free.
Most Popular Supported Devices
© Copyright 1996-2017 Wavecrest Computing. All Rights Reserved.