Choose The Solution That Best Meets Your Distributed Workforce Needs
CyBlock Cloud and CyBlock Hybrid are specifically built to support your entire workforce wherever they are working.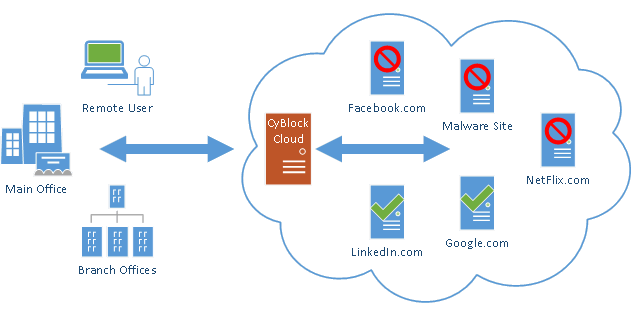 Full Cloud Deployment Option
Easy-to-launch cloud-based Web filtering service.
Policy enforcement applied regardless of employee location.
Follows the user with perimeter-less coverage.
Deploy in minutes with simple, intuitive steps.
No cost of hardware or software and no ongoing maintenance.
Highly elastic and adaptable solution to fit any situation.
Detects threats, controls access, and protects users anywhere.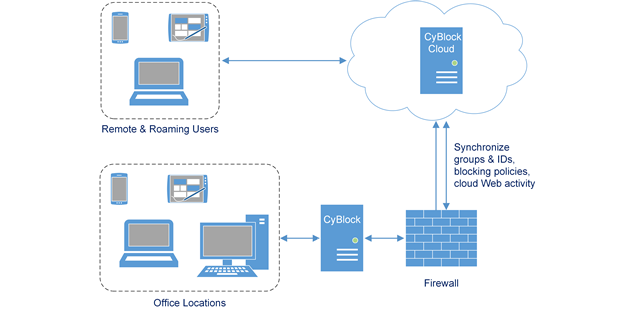 Hybrid Cloud Deployment Option
Combines local CyBlock installation with Cloud service.
Extends employee Web filtering to your entire distributed workforce.
Manage policies for all users from a single interface.
Easy to set up and manage.
No need to backhaul remote Web traffic through VPN to the office.
Ability to scale up and down in response to demand.
Local CyBlock changes automatically sync with cloud account.
© Copyright 1996-2020 Wavecrest Computing. All Rights Reserved.